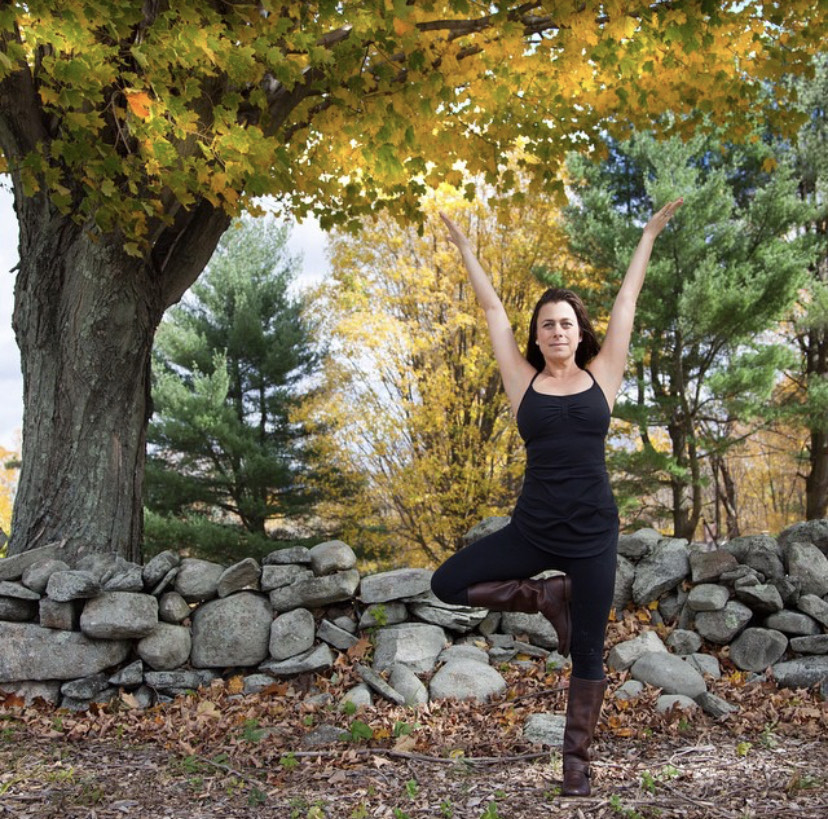 Events
Red Barn Yoga Series
Sunday, August 23, 2020
8:30 AM · Red Barn at Ambler Farm · $25, $20 for members
Enjoy an hour class of flexibility and form at the farm with local yoga instructors alternating weekly. For your safety and the safety of others, please bring your own mats and wear masks until you're set up six feet apart in the field. We look forward to moving with you!
For more information. Registration is required and class sizes are limited. Register today before all the spots are filled!
Yoga with Marianne Erena, Sunday, August 23rd, 8:30am
$25 for Non-Members
$20 for Members
Marianne Erena, owner of SoulTribeYoga, has been teaching yoga since 2011, and has been helming the ship at SoulTribeYoga since 2015. Marianne teaches a powerful yet straightforward vinyasa that leaves you feeling stretched out and connected to your strength. Her classes offer clear guidance and are well suited for all levels. This specific class will be a slow flow Vinyasa class with a sweet stretchy finish, that has you saying 'Ahhhhh"...This Vinyasa is a steady flow mingling breath and movement, leading you to a Yin practice of long deep holds. The combination of the two provides the perfect balanced practice.
Join us for additional sessions of the Red Barn Yoga Series:
Yoga with Molly Lehman, Sunday, August 30th, 8:30am