Arugula
Plant close together and keep cutting until it flowers. The more you cut the more pungent it will become. You can reseed throughout the whole year for a continuous supply.
Also known as Roquette or Rocket. Few people are indifferent to arugula: most of us love it, a few despise it. Musky green and its piquant blossoms will spice up your salad. Bolts readily in heat, frequent watering will reduce its pungency.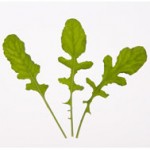 Arugula · Roquette
The standard arugula. Long, dark, lobed leaves are suitable for salad mix or bunching. White flowers with dark pink veins make attractive spicy additions to salad mixes.
NOTE: This item is grown to order only.
Qty: 6 pack · Cost: $5.00 ea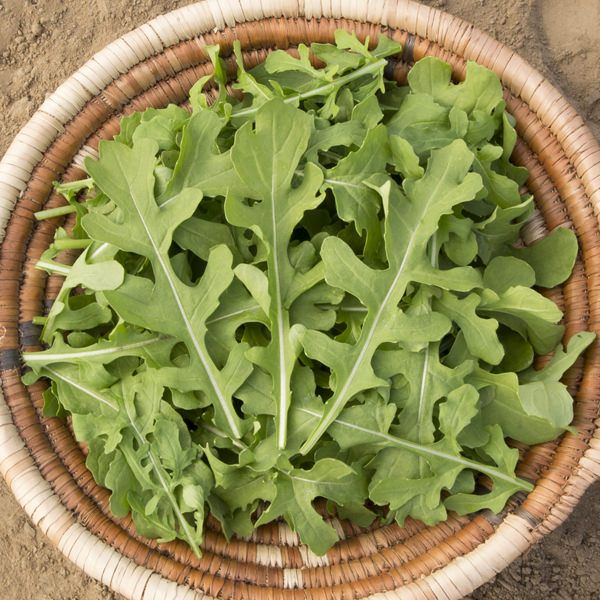 Arugula · Esmee
Beautiful, fine leaves are incised with rounded oak-leaf shape. A wonderful flavor that is more nutty than spicy sets Esmee apart from other arugula cultivars. Beautifully shaped leaves are upright and lofty, perfect for either bunching or bagging. Quick growing and very cold tolerant.
Qty: 6 pack · Cost: $5.00 ea