Collard Greens
Collard greens are a headless forming cabbage, similar to kale. Their leaves are broad, paddle-shaped and grey green to deep green in color with contrasting succulent white ribs and veins. Their flavor is assertive, almost alkaline and true to its family, cruciferous in nature. Collard greens should be chewy in texture, a sign of good water content and freshness. Late winter and early spring provide the sweetest and most tender Collard greens.
Beginning about 2 months after planting, harvest by clipping individual leaves. Collards are very hardy, and the eating quality will improve into the late fall with light frost. Late summer sown or planted collards can be wintered in cold frames or hoophouses, or in the open in mild regions, to extend the season. Protecting with row covers can extend the harvest period.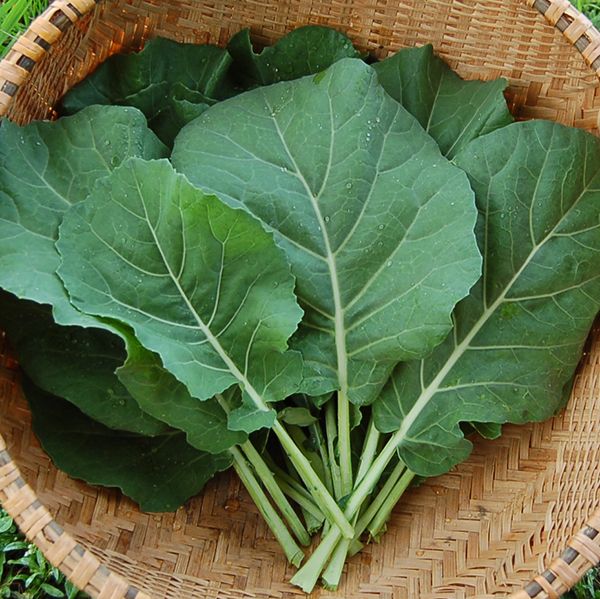 Collards · Champion
Rich blue-green cabbage-like leaves. Plants are bolt resistant, productive and hardy. Waxy leaf surface provides natural protection from cabbage worms.
NOTE: This item is grown to order only
Qty: 4 pack · Cost: $5.00 ea