Kale
You can direct seed for baby leaves or you can plant about 12 inches apart and let grow and then harvest the outer larger leaves. Kale will continue to grow all year.
Famous for exceptional cold tolerance, kale's sweet flavor is enhanced by frost and cold weather. The frilly hybrids are best for full-size production whereas the open-pollinated varieties are also excellent for baby leaf (courtesy of Fedco Seed Catalog).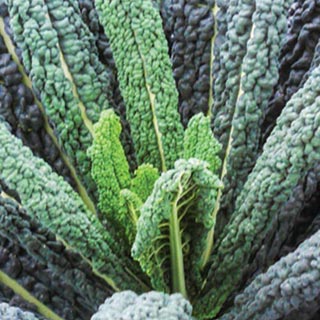 Kale · Black Magic
This new variety of Tuscan kale is the kale of choice for the garden gourmet. Winter hardy plants with very dark, crinkled leaves have rich flavor which improves with frost. Can be used at baby leaf or mature stage · makes excellent kale chips!.
NOTE: This item is grown to order only
Qty: 4 pack · Cost: $5.00 ea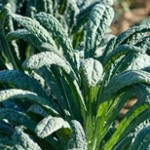 Kale · Lacinato
Lacinato or "dinosaur" type. Unique leaf type: extra-dark green, noncurled but heavily blistered (savoyed). Rich, tender leaves have a softer texture than curly green kales. Tolerant of hot and cold weather.
Qty: 4 pack · Cost: $5.00 ea
Kale · Redbor
Wow, a completely magenta kale! This vigorous and cold hardy edible landscape plant is both beautiful and tasty. Mild and crisp, this finely curled kale adds a flash of color to salads. Redbor grows 18-24 inches tall.
Qty: 4 pack · Cost: $5.00 ea
Kale · Red Russian
Special, refined strain. Stems are purple; leaves are flat, toothed, and dark green with purple veins. The plants mature medium-tall and leaves are tender compared to other kales. For salads and light cooking.
Qty: 4 pack · Cost: $5.00 ea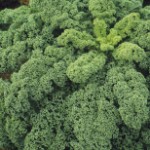 Kale · Winterbor
The plants are tall, growing up to 2-3 ft., with excellent yield and better cold hardiness. Leaves are well-curled, blue-green, and ruffled. Vigorous plants will continue growing to produce leaves for successive harvests as the lower leaves are harvested.
Qty: 4 pack · Cost: $5.00 ea