Specialty Spinach
These are crops that have the name spinach in them but are not actually a true spinach. They have different tastes and textures. These are heat loving crops which is typically a difficult time to get true spinach. Plant close together buy be prepared to spend time picking the leaves.
Spinach
Can be planted close together for baby spinach or 6-12 inches for larger heads. Likes the cooler weather. Harvest when you are hungry.
Very hardy. Must be planted as soon as the ground can be worked in the spring to avoid early bolting. Heat, crowding and long day-length (over 14 hours) trigger premature bolting. To retard bolting, avoid hot-weather planting, use wider spacing and irrigate or use shade cloth.
The last date to order items online is Sunday, March 22, 2020. Transplants will then be available for sale at the farm at a later date.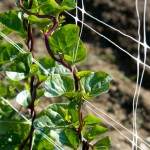 Specialty Spinach · Red Malabar
Vigorous climbing vines grow through summer into fall. Glossy, thick, savoyed leaves resemble spinach. Dark green leaves and deep red/purple stems. Mild Swiss chard taste. Use leaves and young stems sparingly in salads or stir-fries.
NOTE: This item is grown to order only.
Qty: 6 pack · Cost: $5.00 ea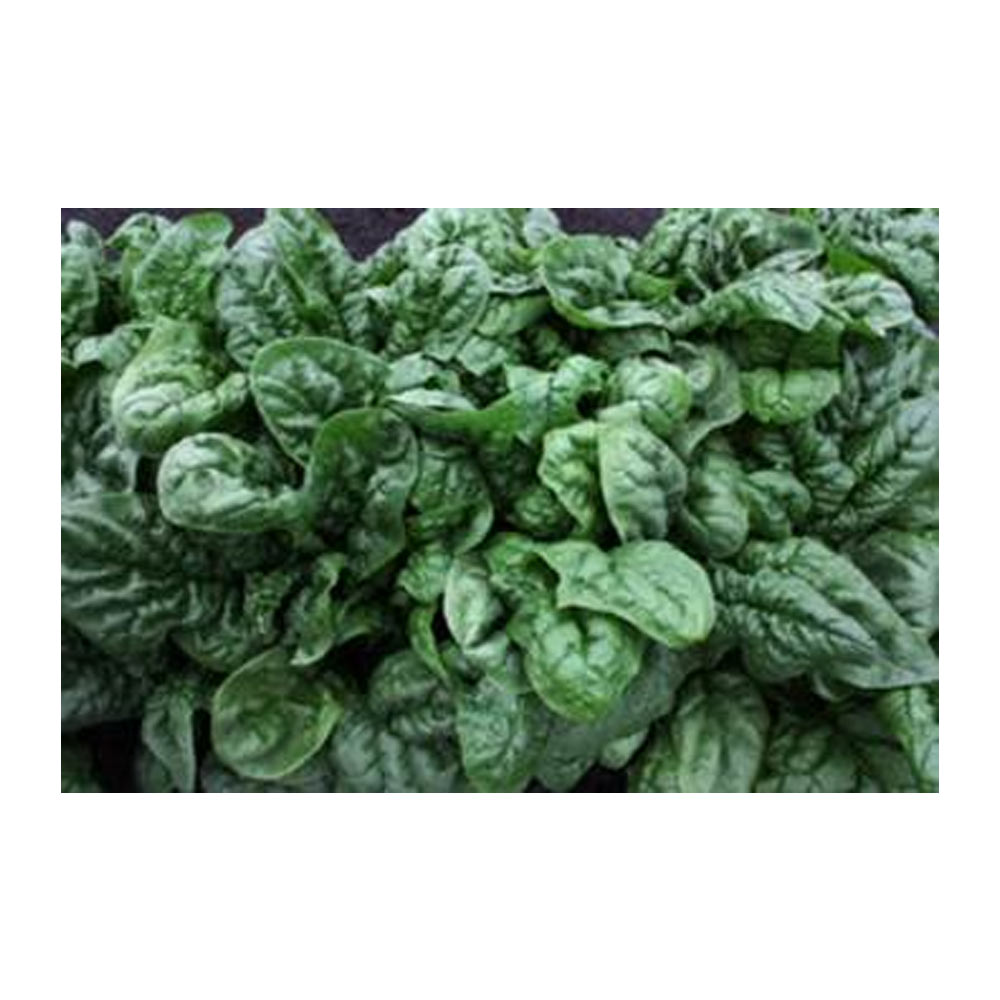 Spinach · Avon
This vigorous semi-savoy matures large broad dark green leaves with mild sprightly sweet flavor. Tender leaf and stem pair well with an upright spreading habit for easy baby-stage cuttings. Tyee retires as the pinnacle of bolt resistance but showed yellow leaves and got chewy in the fall crop. Avon holds well in heat and keeps its pleasing texture and good looks as the days get shorter and cooler. With bountiful early and late harvests, you might find yourself peddling beautiful tasty spinach door to door.
NOTE: This item is grown to order only.
Qty: 6 pack · Cost: $5.00 ea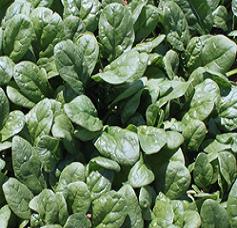 Spinach · Banjo
Banjo is our top choice for a versatile, multi-use spinach for all but the warmest seasons. Dark-green leaves with a consistent shape have a slight savoy and back-rolled leaves for loft. Nice for a baby, and longer stems make it good for bunching.
Qty: 6 pack · Cost: $5.00 ea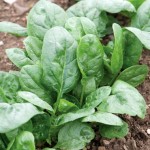 Spinach · Corvair
Smooth, oval leaves are medium to dark-green and upright for easy harvesting by hand or harvester. High yield potential and widely adapted for spring or fall productions.
NOTE: This item is grown to order only.
Qty: 6 pack · Cost: $5.00 ea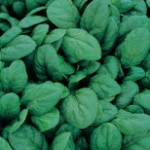 Spinach · Space
Space produces the kind of vigorous big thick wavy mostly smooth slightly savoyed leaves that market growers love and restaurant chefs adore. Sown at normal spring-planting time it will stand at least two weeks. Vigorous at all times, it was the quickest to mature from a fall planting. Upright growth results in good clean dark-green leaves with a juicy sweet taste.
NOTE: This item is grown to order only.
Qty: 6 pack · Cost: $5.00 ea