Staff
Ashley Kineon
Executive Director
ashley@amblerfarm.org
Ashley is responsible for driving the strategic vision of Ambler Farm and manages its day-to-day operations. A former Friends of Ambler Farm Board Member for 10 years, Ashley brings project management, budgeting and planning expertise to the farm with a corporate background in supply chain. Ashley lives in Wilton with her husband, two sons and dog.
Jonathan Kirschner
Director of Agriculture
Jonathan Kirschner ("Farmer Jonathan") manages all agricultural operations, including the organic garden and greenhouse and harvesting produce for the weekly seasonal farm stand, Wilton Farmer's Market, and restaurants. Jonathan also helps develop agricultural-related programs with Stacey Valimont. Jonathan lives in Wilton with his wife and three children.
Stacey Valimont
Director of Programming
Stacey works closely with all of our amazing apprentices in our unique Apprentice Program, and you might see her helping in the gardens or playing with the goats. She ensures that all of our educational programs run smoothly from the Maple Syrup Tap-A-Tree program to the Farm Adventures Summer Camp to the Fright Night that runs in October. Stacey makes sure that all programs provide high-quality education and maximum fun all year long for the children and families visiting Ambler Farm. Stacey is originally from Erie, PA, but has spent a few years living in coastal Georgia working in environmental education. She currently lives with her Crested Gecko named Spyro.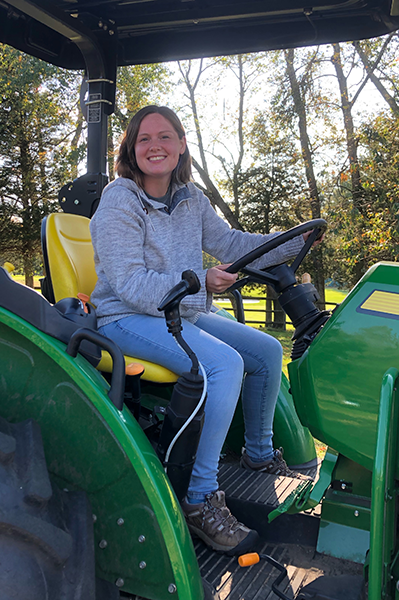 Matt Oricchio
Assistant Director of Programming/Property Manager
Matt works closely with Stacey on our programming activities around the Apprentices, Summer Camp, Maple Sugaring and more. He is a graduate of UCONN with a B.S. in Horticulture, and additional focuses in Animal Science and Ecology. Matt has been managing vegetable gardens for the past 12 years, with a specific interest in deep organic techniques for improved sustainability through whole farm systems. He will also manage the property, including the buildings and landscaping, and he has a love for our taking great care of our animals. Matt lives in Weston and runs his own farm, The Speckled Rooster.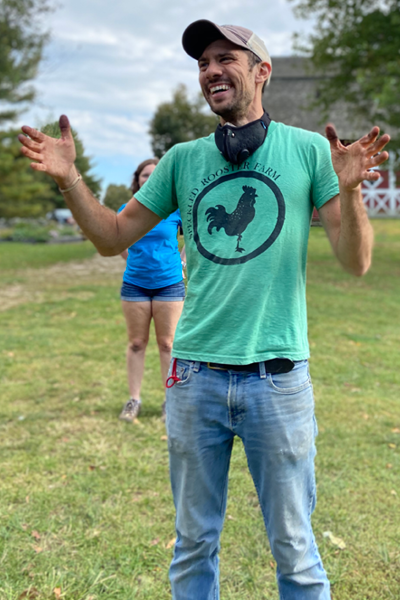 Laura Guzewicz
Special Events Coordinator
Laura plans, manages and executes the signature special events at the farm. She also works with Stacey and Jonathan to develop meaningful adult educational programs and conceptualizes new events with Ashley to broaden Ambler Farm's existing event portfolio. Laura lives in Weston with her husband, three children and their dog.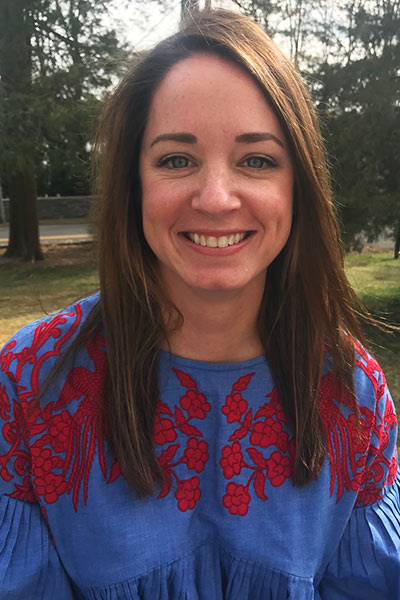 Sheena Shen
Bookkeeper
Sheena handles the farm's financial transactions related to its daily activities, maintains the farm's accounting records, prepares financial statements for the Board of Directors, and works with outside auditors to comply with annual reporting requirements. Sheena lives in Weston.
Board Members
Jay Charles, President
Stephen Jones, Treasurer
Amy Foodman, Secretary
Jeff Bates, Kim Biltoft, Danielle Denega, Kelly Porter, Alison Semple, Patti Temple, Dave Waters
Media Inquiries
For media inquiries, please contact Ashley Kineon.
Accounts Payable
For accounts payable, accounts receivable, or expense forms, please contact Bookkeeper Sheena Shen.
IRS 990s
 2020 990 | 2019 990  | 2018 990  | 2017 990  | 2016 990  |  2015 990