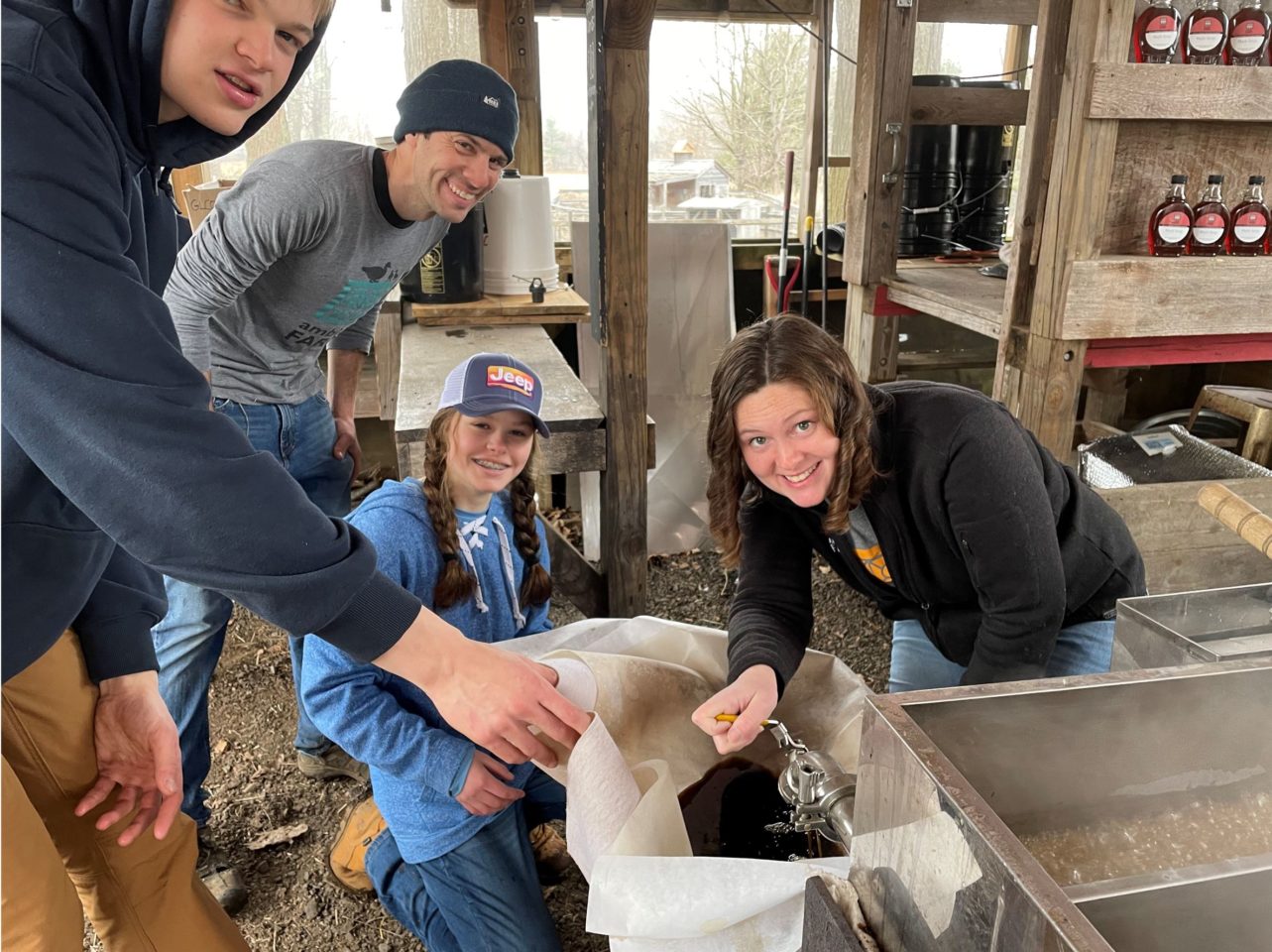 News
Ambler Farm makes the local news!
February 24, 2022
News Channel 12 visited us at the Farm earlier this week to feature us on their "Road Trip Segment: Enjoy fresh maple syrup at Ambler Farm in Wilton"
In case you missed it, click here to view the 3 minute clip. Better yet, join us Saturdays February 26th or March 5th from 11:00am – 1:00pm for our Maple Syrup Open Houses where you'll learn all about the sugaring process. This program is free and open to the public.